G3 River Queen Showplace 9/28/97 Page 6

"Always With Me, Always With You" moved seamlessly into Stu Hamm's bass solo. I'd read comments about this part of the show on Joe's web page, and I was looking forward to it. Even so, nothing I'd read or expected could have prepared me for this *Very *Fine *Performance, designed to get the crowd feeling GOOD: stomping, clapping, smiling, and having fun. It was a TRUE AND PURE DELIGHT.

The audience SUCKED at the sing-along part! We were TERRIBLE! Just AWFUL! But it was kinda fun to be silly like that and know it didn't matter.

I've puzzled over this, but in the end I've realized I don't have as much to say about Joe's performance. I can only surmise during his portion of the show I inhabited this ..... "adoration space". I could scarcely have had a better seat. I watched everything with rapt attention, simply existing there in that special space. I fully expected to enjoy his performance, whereas I had very little expectations for the other G's. It's no surprise I was delighted when my pitifully low standards were exceeded. With Joe's performance, I was just THERE and it was everything I'd expected it to be.

After Joe introduced his "favorite guitarists" back onto the stage, he said, "this is the part where they let me sing." His remark can only be one of those ironic, tongue- in- cheek things people are known to say casually.

I listened carefully, following the melodic lines with specific attention, to the solos on "Red House". My uninformed and yet carefully observed opinions: KWS was FINE FINE FINE, and R.Fripp was GREAT, I enjoyed both tremendously, and of course ..... Steve and Joe: !!!!! (as usual, what else did you expect.)

They didn't play "You Really Got Me", but by the time they finished I'd spent all my energy. I had NOTHING left to roar for an encore. (The outdoor venue probably made the crowd's excitement less "present" - no echo, like in a concert hall.) I was completely WORN OUT, happy, fulfilled, and blissful.

This was a night I will never forget. It surpassed any expectation I could have placed upon it, simply by being what it was: four talented, professional guitarists and their similarly talented band-members performing their best music LIVE IN CONCERT. When I tried to sum up my reactions, I could not find words big, strong, wide, or deep enough to voice my joy and appreciation. My vocal chords were shot (could it be I discovered a NEW meaning to the term "shred"? --just kidding-- ), my ears rang only a tiny bit but not for long (I had occassionally pressed down my protective plugs to let in a bit more sound just in case I was missing something, and I took them out at the very end for the final applause), I was exhausted to the point of longing to just fall over, my soul was flying, and my heart was full to bursting.

When we got home I immediately posted a comment to Joe's web page, (just in case they checked in the next day) to let them know what a wonderful time I'd had, hoping this would be thanks enough to them for an unforgettable evening that left me.....

.....speechless.

All I could do was let my jaw hang open in amazement and then, just like the sun, smile one long smile as big and wide as the sun and the sky put together.

=================================

(my post to Joe's comments page)

Date: Mon Sep 29 00:03

Just got back from G3 (River Queen Showplace, Portland Oregon) YOU GUYS!!!!!!!!!!!!! Ohhhhhhhhhhhhhhhhhhhhhhhh 8-O 8-O 8-O 8-O 8-O 8-O 8-O 8-O 8-O 8-O 8-O 8-O 8-O .......... 8-) 8-) 8-) 8-) 8-) 8-) 8-) 8-) 8-) 8-) 8-) 8-) 8-)

====================

Thanks for visiting!

Three circles,

...peace...
---
G3 Review Index/Contents/Other Links
...Intro... ...Robert Fripp...
... Kenny Wayne Shepherd...
... Steve Vai...
... Intermission (anecdote)...
... Joe Satriani...
...Page 6... ...(YOU ARE HERE)...
... (un)poem dedicated to one of the three "G's"... ...lyric(?)... ...philosophy...
...lyrics searching for melodies... ...verses... ...rhymes... ...links to all titles...
...a must-visit for the collector with money to burn...
...*BEST*WEB*SITE* for trufans of Satriani!... ...fan poll and database, Concert Reviews and photos... ...magazine info / covers... ...tour history info... ...connect with Satch fans!!!...
...poke around www.jemsite.com for more items of gUiTaR interest... ...don't miss the Scrapbook, and the Gallery!...
...got kids?... ...mine are Major Satch Fans... ...for kid lovers *O-N-L-Y*!
...(un)freeverse inspired by another of the 3 G's... ...more notes on musical performance...
...Roseland Theatre 13 March 1998... ...Concert Review... ...comments on the cd...
...words of musical and philosophical wisdom...
...Contents... ...Dragon... ...What's Cookin'...
...aWeSoMe SiTe~!!!... ...see Intro to joe under Guitar Gurus~!...
---
Latest Update to above Links...

[[..29 Nov 1999..]]

::disclaimer:: some links may have expired or changed since the last update
---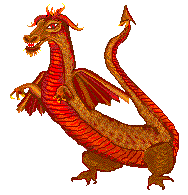 ---
~Honorable Visitor~
The Standard Copper Dragon Thanks You

=O=O=O=

~Three Circles~

...peace...